Medicare Fraud
Is Medicare Advantage the Future of Healthcare…or Riddled with Fraud?
The Answer May be "Both"
If you know about Medicare fraud, call us for a free confidential consultation: 646-290-8433
More than 28 million people are enrolled in Medicare Advantage plans. That's about 48% of all eligible senior citizens. For many, these insurance plans provide an affordable lifeline to healthcare services. For others, the plans are riddled with delays, denials, bureaucracy and fraud.
Nine out of the top ten insurance companies are currently defendants in Medicare Advantage fraud lawsuits.
We are investigating the frauds.
If you know about fraudulent practices in Medicare – whether by an insurance company, a medical provider, hospital, pharmacy or drug company – we want to hear from you.
The consultation is free and the conversation is completely confidential. Plus you may be entitled to a substantial reward.
A New York Times coverage: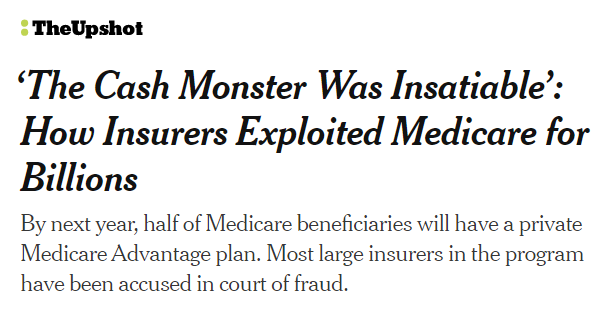 Office of Inspector General's Report - "Medicare Advantage Appeal Outcomes and Audit Findings Raise Concerns About Service and Payment Denials":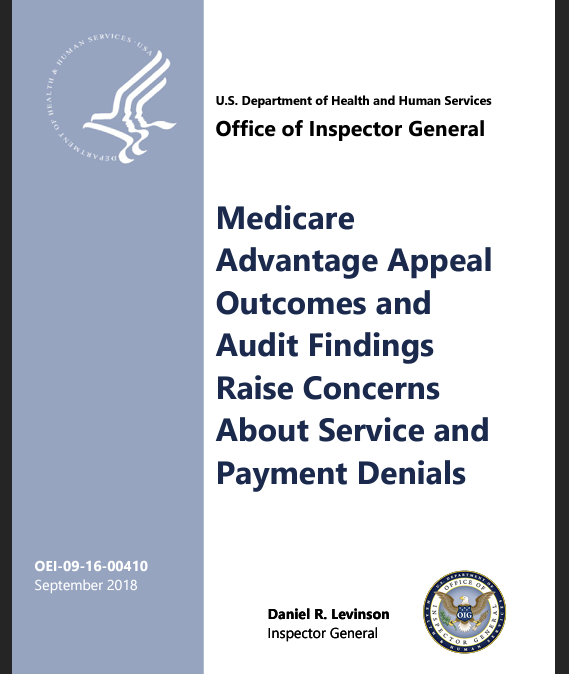 Case Contact